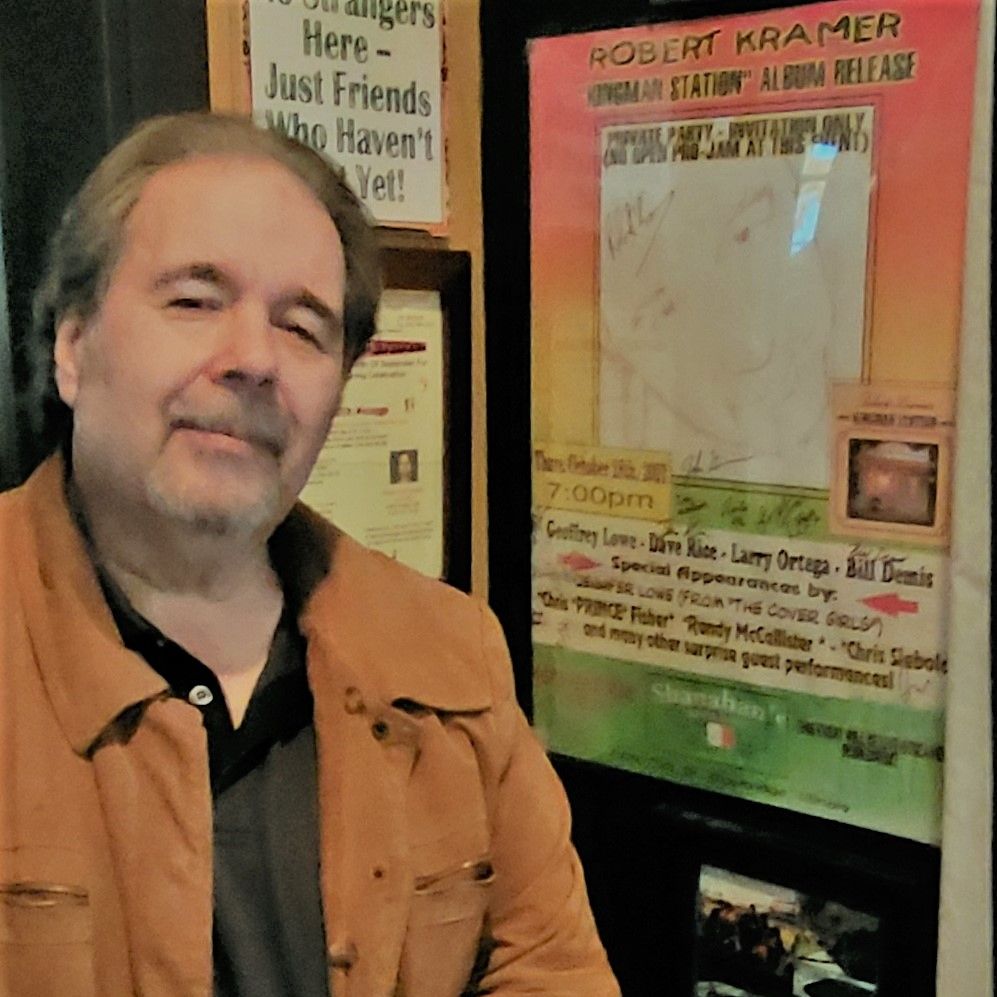 on the wall of fame at shanahans pub
RK stops by at Shanahans Food & Spirits in Woodridge, Illinois to proudly view the autographed "KINGMAN STATION" poster take a place of honor on the "WALL OF FAME" right off the stage.
Robert first stopped in at Shanahans one evening some years ago to sit in on the keyboards during the Thursday night PRO-JAM session, getting a chance to perform with such top musical talent as DAVE RICE on keys, GEOFFREY LOWE on bass,  vocalist RANDY MCCALLISTER, LARRY ORTEGA on drums, & CHRIS FISHER & BILL DEMIS on guitars... all of whom would eventually perform on the new album.
One of the tracks on the new release includes "I'LL DRINK TO THAT", a rousing singalong drinking song that has since become one of the popular favorites at the Thursday night sessions.